Visit to la Mota Fortress (Alcalá la Real)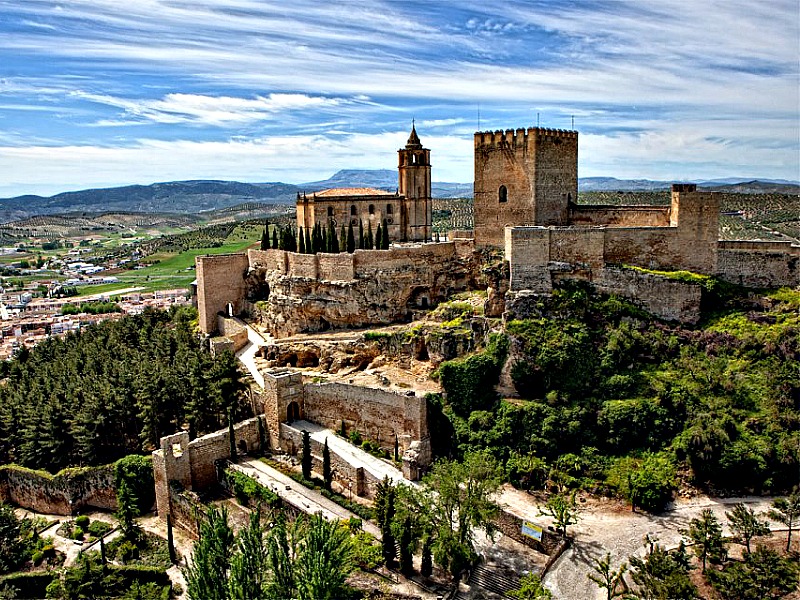 This visit will allow the traveller to step into the Monument of La Mota Fortress. Located on a magical site, this site was the key, guard and defence of the kingdoms of Castile.
We invite you to go beyond its walls. Enter its doorways, visit its buildings and rooms, as the Citadel, the Main Abbey Church, the restored walled enclosure, the stately  homes, cellars, etc. To help you on your adventure, you will be given a descriptive plan of the enclosure and an interesting audio guide available in various languages.
The visit includes the viewing of a video (on different hours) on the Abbey that recounts the history of the monument you are visiting. (different set times)
But the visit does not end here, as your ticket includes a visit to the Abbey Palace, located on the emblematic and central street of Carrera de las Mercedes. In its various halls the visitor will become acquainted with the heritage of the city of Alcalá la Real, and such symbols as the  "Tesorillo" and a Roman sculpture of Hercules, as well as the remains of prehistoric tombs.
Services included in the tour:
Ticket to La Mota Fortress and the Abbey Palace of Alcalá la Real.
Descriptive plan of La Mota.
Audio guide in several languages.
Rates:
General Ticket – adults: 6 euros
European & Regional Government of Andalusia young person's card: 3 euros
Adults up to 65 years old: 3 euros
Children: under the age of 6: free of charge. From 7 to 16: 3 euros
Group (as of 20 people): 5 euros
Other times:
Autumn/Winter (15 Oct to 31 Mar): 10:00h 17:30h. Saturdays and Sundays we close at 18:00h
Spring/Summer (01 Abr to 14 Oct): 10:30h to 19:30h
Open: Monday to Sunday
Closed: 25Dic, 01Jan, 06Jan
Special opening times: 24Dec, 31Dec, 05Jan: 10ºº to 14ºº hrs.
Abacial Palace
The Municipal Museum of Alcalá la Real
Since the nineties of last century, the Hon. Alcalá la Real City Council has been developing a policy for the rehabilitation, recovery and enhancement of heritage.
Tel. 953 10 28 68
Opening Hours:
From Tuesday to Sunday:
10:00 a.m. to 5:00 p.m.
Monday: 10:00 a.m. to 3:00 p.m.
25 December, 1 January and 6 January closed.
25 December, 1 January and 6 January closed.
On December 24 and 31 and January 5 close at 2:00 p.m.
Andalusian Astronomy Observatory
SEEING STARS AND PLANETS HAS NEVER BEEN SO EASY AND FUN!, Monthly Astronomical Observation Program, enter their website and look at the dates to book. The Sierra Sur is a Starlight tourist destination. Contact the observatory. Contact here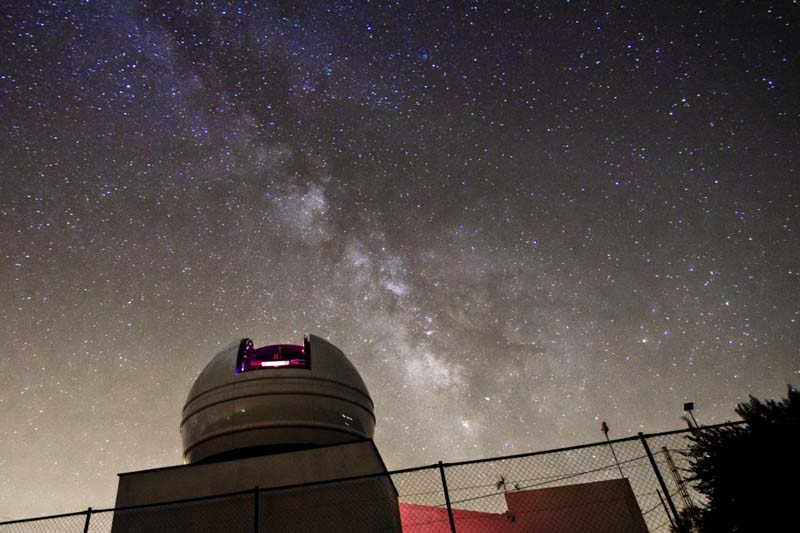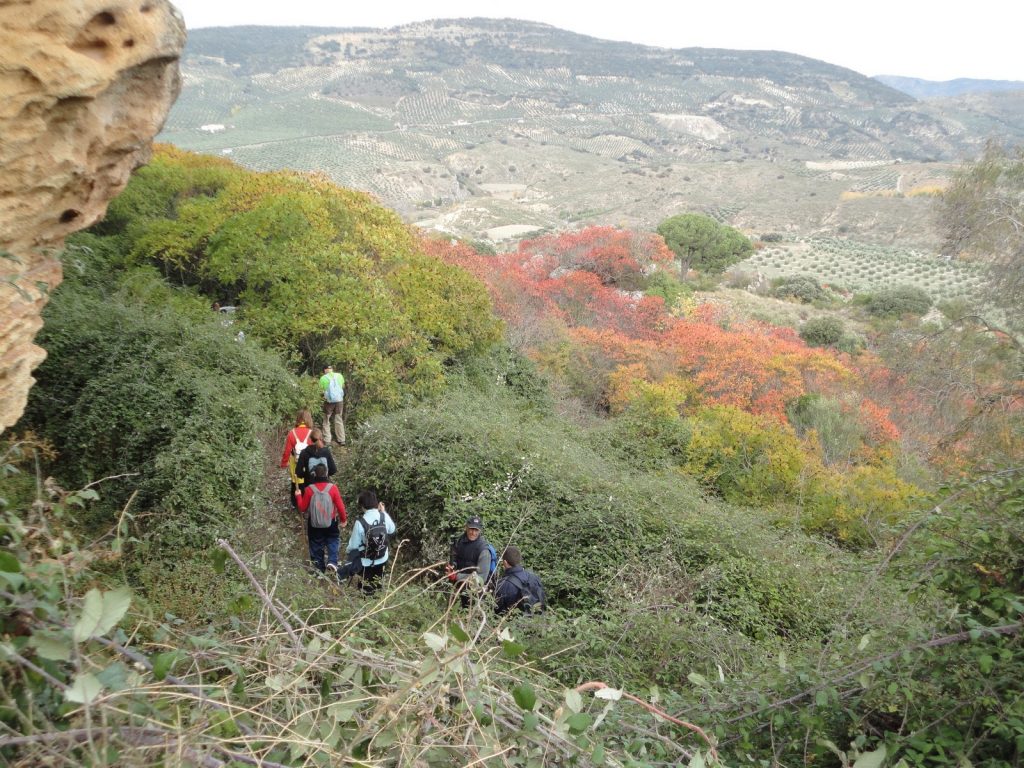 The sumac is a deciduous shrub. This medicinal plant reaches a size of 1 meter, has thin branches and the leaves are covered by fine villi. The fruit is a very intense red berry as well as the leaves. Formerly used to prepare infusions and natural remedies for its medicinal properties. In Alcalá la Real, we enjoy the sumac in our surroundings, and in autumn can be appreciated in all its splendor, staining the landscape with red. So making a hiking or biking route is an experience. Hiking and trekking routes through Alcalá la Real and Sierra Sur de Jaén. For more information: www.adanzumaque.com.
Gastronomy Alcalá la Real
Wine cellars Marcelino Serrano

Enter into the culture of wine, history and our way of life. Guided visits by Marcelino Serrano and Blanca María Serrano, where they will share their experiences in Viticulture and Winemaking with visitors. History of wine in this city, importance of the vine in the Middle Ages, Privileges of wine by Queen Joan of Castile and her son Carlos V, grape varieties, their fermentation …
Contact to request information and reservations. 953 58 53 80 – 647 62 69 55 info@marcelinoserrano.com
Quesos Sierra Sur
Quesos Sierra Sur is a family owned company dedicated to the manufacturing of handmade cheese and yoghurt. We put our focus on quality, this is why we thoughtfully care every single stage of the production process. Due to this orientation, both the company and our products have won a number of prestigious awards from different organisations.
We are placed in the Sierra Sur Region of Jaén (Spain) and we strongly believe in the quality and the added value of the local products of this area. The integration with the local surroundings gives our cheese and yoghurt an exclusive flavour, distinguishing them from the standardised products of the massive producers.
The cattle where the milk we use comes from is an essential part of our quality strategy, so we select it individually. We work hard together with our cattle breeder to obtain an excellent milk. This passion for the well-done work results in a high quality product and an excellent relationship with our customers.
Here you will find a direct-from-the-land product, no intermediary. Welcome.
If you are interested in visiting our facilities, do not hesitate, contact with us by pone, e-mail or through the following contact form and we will be in touch as soon as possible to comment the terms of the visit.
Email: info@quesosierrasur.com
Phone 953 59 75 84